Posted on 17/01/2020 9:59 AM | by NaijaHouses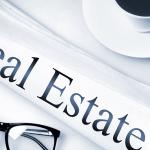 Anyone can buy a property but not everyone can buy the right property and worse still, some persons buy the right property but end up with the wrong kind of tenants. In this article, we take a critical look at the top 7 tips for finding a tenant.
You will be making one of the biggest investment decisions of your life by investing in real estate, albeit you can also be making the biggest mistake of your life by buying the wrong property. And woe betides you if you admit the wrong group of tenants into your property.
Read More